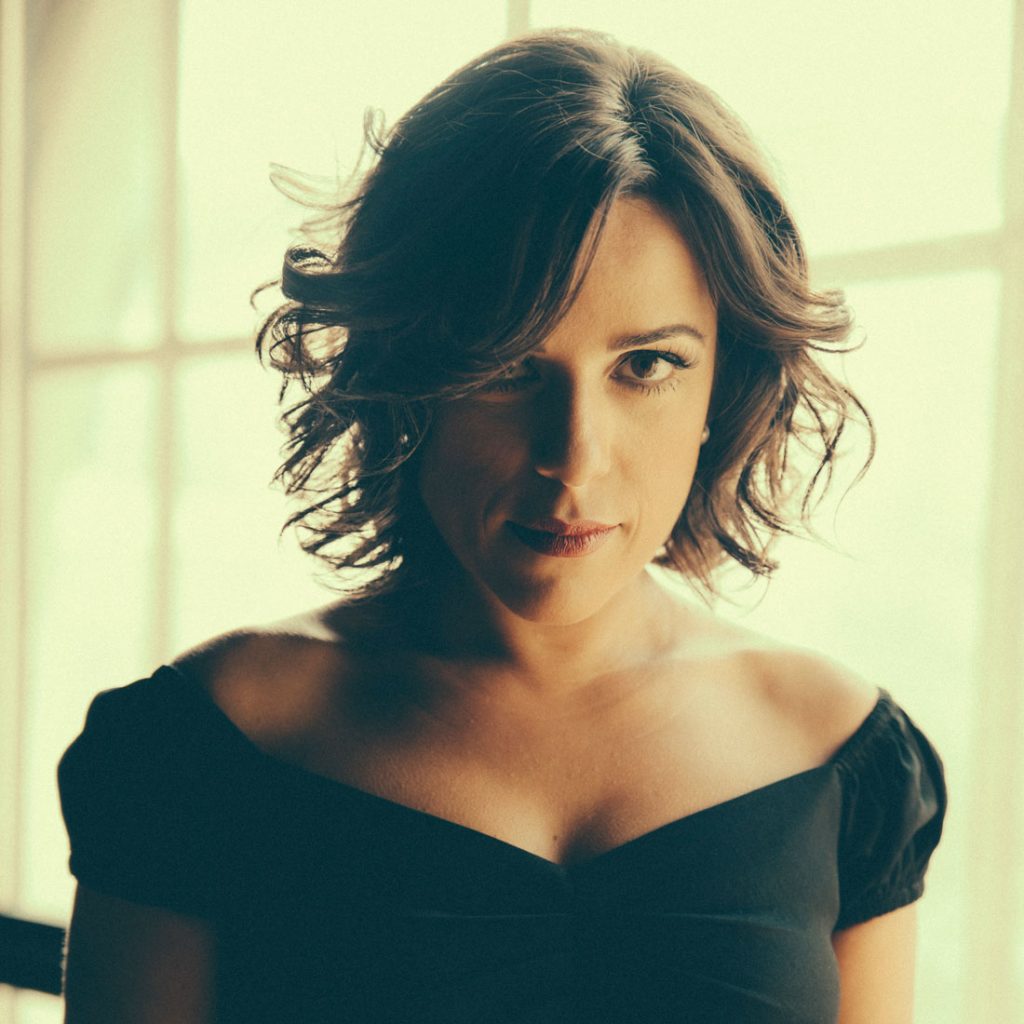 Tânia Oleiro has a motto: "the path is made by walking" and it was always without haste that she was a constant presence in the most renowned Fado houses in Lisbon and on the stages she walked on.
Tânia Oleiro has been singing for 17 years and, in 2016, she dedicated herself with her heart and soul to her first album, 'Terços de Fado', a record that reflects a solid path dedicated to the vast wealth of Fado.
Born in Lisbon, Tânia had Fado as her cradle and soon gained a relationship with it, first heard by the voice of her mother, a fado singer with recognized credits at the time.
From the most renowned Fado houses in Lisbon, Tânia Oleiro brings the enrichment of sharing experiences with various musicians, fado singers and authors. Appreciated for her exquisite singing and care, Tânia was always, from an early age, invited to sing alongside some of the most renowned names in Fado.
With her first album, "Terços de Fado", she goes through some of the most prestigious stages in Portugal. The Fado Museum, Festa do Avante and Santa Casa Alfama, among others, are joined by international tours in countries such as Austria, the United States of America, Germany and Israel.
The year 2020 begins in an auspicious way, with 3 sold out concerts in Spain and the release of her second album, "Tânia Oleiro Fado".
On a path that has been taken without haste, savoring the journey with the natural tranquility of those who make Fado her life, Tânia directs her constant concern towards poets and poems, compositions and musicians. In this sense, with the new album, Tânia assumes the maturity of a woman who finds in rigor, tradition and femininity the pillars of her singing and her own natural evolution.
Tânia Oleiro is synonymous with unequivocal delivery to the public and a careful repertoire. Everything happens in a rarely integral way, distinguishing her as an artist, not only with her peers, but essentially with different audiences.
The nobility of her show is marked by the most emblematic themes of the album "Terços de Fado", as well as some of her most beloved traditional themes. However, it is in the new album "Tânia Oleiro Fado" (2020) that the line-up is increasingly focused.
Discreet, but with an unshakeable firmness, Tânia Oleiro brings with her the tradition of fado icons and the simplicity of her youth, in an unmistakable timbre and interpretation that make her one of the greatest values ​​of Fado.