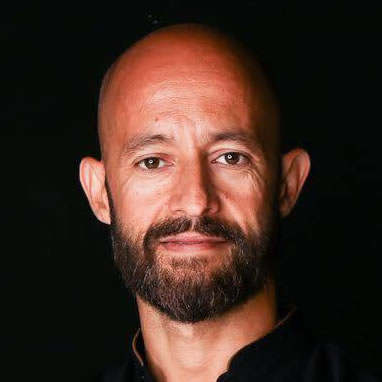 "Suffering can Wait" is a lively and passionate account of how João da Silva faced and conquered, successively, three cancers.
My name is João da Silva, I am a journalist and author of the book «O Suffering Can Wait/Diary of three victories over cancer», a work published by Porto Editora under the seal «Albatroz», and which describes my reality as a cancer patient.
I had cancer three times and as a result of these treatments I ended up suffering from severe kidney failure, which meant that I had to undergo hemodialysis for a year and four months, until I received a kidney transplant at the end of 2017.
Following all these events, I prepared a lecture based on the many stories that I compiled over the years in which I dealt with the adversities I mentioned, always understanding them as opportunities for discovery, growth and renewal.
And that is precisely the message I intend to convey with the lecture entitled "In search of the meaning of life", in which I focus on various aspects that all people have to deal with in their daily lives, seeking to awaken the infinite potential of each one, encouraging those who listen to me to better know themselves and to value what they have in life, as well as to believe that an adverse scenario is an opportunity to overcome that, through positive emotions, discipline, greater emotional control, proactivity and resilience, can transform of a stagnant and unhappy life in a productive and fulfilled life, that is, happier, both personally and professionally, the competitive advantages of this balance being evident.
I would like to add that I am not a coach, but someone who has effectively lived through an extreme situation – my talk is based on personal examples and not theoretical knowledge – and who wants to share it with others, trying to inspire them to enjoy life in the best way and never give up on anything.
João da Silva was born in Cascais in 1975 and graduated in Social Communication at Universidade Católica Portuguesa. He embarked on a journalistic career in 1999, making his debut at the newspaper A Bola, where he specialized in coverage of the so-called amateur sports.
Later, he bet on another area, joining the staff of Auto Foco magazine, from the same editorial group, a publication specialized in the automobile sector. A compulsive reader and writer, he found there a refuge in the most difficult period of his life, which he revisits in this book.
There are still happy stories, and this one is worth knowing.
Oncologist José Luís Passos Coelho writes, in the preface, that "the story of João da Silva is both representative and also atypical of the experience of cancer patients" – and, in truth, it offers the best starting point for getting to know this unique case, lived and written by João da Silva, a journalist by profession, who arrives in bookstores in the next few days.
"Suffering can wait – diary of three victories over cancer", Albatroz edition, is a genuine and raw account of João da Silva's daily life throughout the tough battles against cancer. As the author himself assumes, this style of narration allows to convey to the reader the intensity of the struggle, giving special focus to what is the main objective: to share a light of hope with everyone who goes through such an apparently dark phase, showing that it is possible to do much more than just survive when fighting such a devastating disease.
On the other hand, this book can help to raise public awareness of the need to fight the isolation of cancer patients. As the oncologist José Luís Passos Coelho says, "the diagnosis of cancer still has a derogatory connotation", so "to show your face shows courage and character" and lead to "becoming a champion for a cause – and cancer patients do not they have the same "claim power" as other groups of patients".